Home

Kingswood/ Royal Hockey encounter for the Lennie De Silva Memorial Trophy on 22 September 2023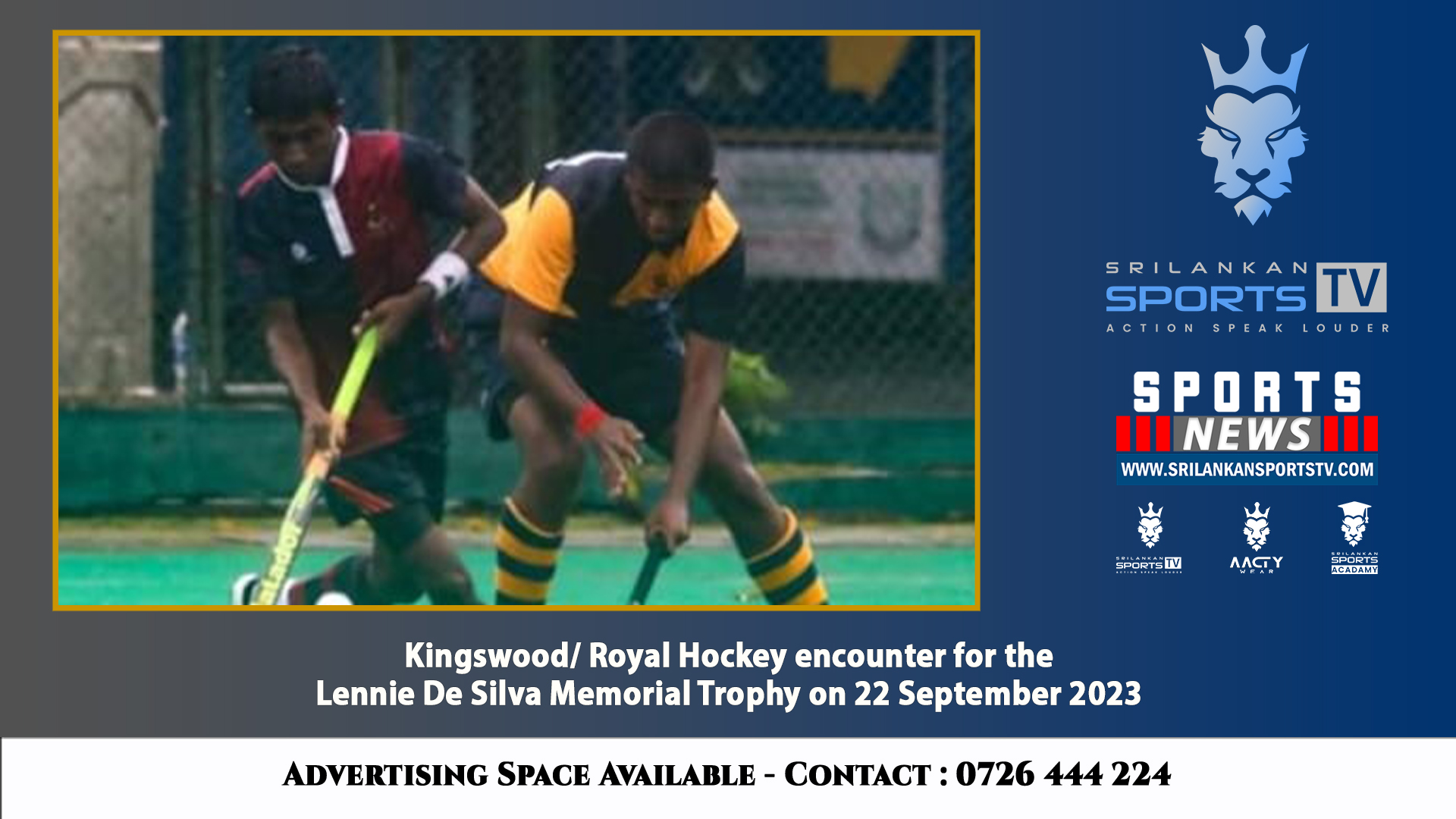 Kingswood/ Royal Hockey encounter for the Lennie De Silva Memorial Trophy on 22 September 2023
M.H.Yakeem
The annual Hockey encounter between Kingswood College Kandy stickers and Royal College Colombo stickers, for the Lennie De Silva Memorial Trophy,  will be played on the 22nd of September 2023 at the University of Peradeniya ground, Peradeniya, Kandy. 
The trophy was inaugurated in 2004 to honor and commemorate the services of Kingswoodian, Lennie De Silva. He was a well-rounded sportsman, as he played Cricket,  Tennis, and Soccer for Kingswood College and Government Teachers' Training College. Most notably, he introduced the game of Hockey to Royal in 1955 and was a part of the academic staff of both Kingswood College and Royal College. 
Kingswood Hockey boasts a rich and proud history with a legacy that spans generations. When India's National Hockey side toured Sri Lanka in the 1960s, former Kingswood College star players, Freddie White and Derrick Harvie got the opportunity to Captain the Ceylon Team in the game against India. Moreover, in the Indo-Ceylon test series, Kingswoodian Iqbal Jumar spearheaded the Mercantile Hockey team, while Roy De Silva captained the Kandy district Hockey team and was also the National Olympic Committee Chairman for several years. 
In the recent past, Kingswoodians have been going through a purple patch. Particularly in 2023, Kingswood College stickers clinched the Championship of the under 20 Central Province Hockey tournament and also emerged as the Champions of the Ritzbury Thomian Hockey, all Island Schools 7's as well. Certainly, they will be hoping to continue this winning momentum. Kingswood College, Kandy stickers will be Captained by S.D. Thushara and O.D. Ranathunga will be his deputy. A.B. Godigamuwa is the Head Coach and will be assisted by C.I. Sumanarathna. 
Royal College, Colombo srickers will be Captained by Akash Wijesekera and Himsara Caldera will be his deputy. Head Coach, Insaka Samaranayake along with Assistant Coaches, Damith Panditharathne and Shahid Kuthubdeen, have been entrusted with the duties of the development of Hockey at Royal College.MIC Prabath Gallage, with  Senior games MIC, Riyaz Aluhser has always been a tower of strength to these young lads. In the series, Royal College stickers are leading with 7 wins. 
Caption  Action from last year's Kingswood/Royal encounter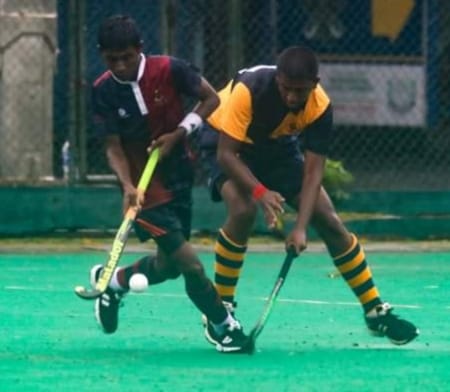 (Visited 110 times, 1 visits today)
You Might Be Interested In