Home

Sri Lanka Schools Football Association's Under 16 All Island Inter-School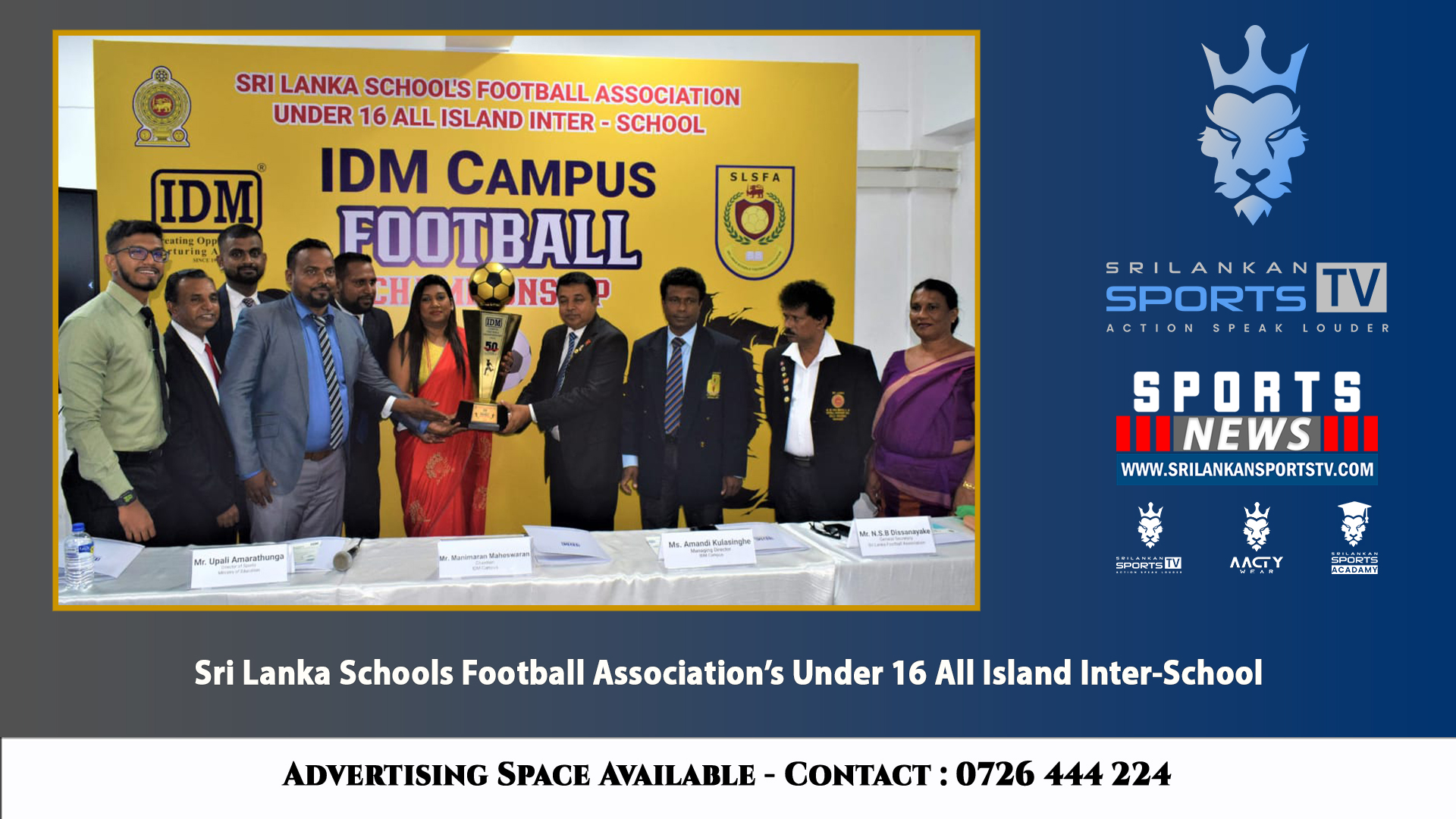 Sri Lanka Schools Football Association's Under 16 All Island Inter-School
M.H.Yakeem
IDM CAMPUS FOOTBALL CHAMPIONSHIP 2023
IDM Campus has come forward to give a big hand by sponsoring the under-all Island Boys/ Girls soccer tournament for the year 2023, with the collaboration of the Sri-Lanka Schools Football Association and the Ministry of Education. A large gathering of teachers in charge of their respective Schools, Coaches, Players, and Media personnel from various institutions were present, at the press conference, which was held at the IDM Campus auditorium, Dehiwela yesterday. 
More than 500 Boys schools and 100 plus Girls Schools will be participating in this year's tournament, which has already commenced from the district level. 64 Boys Schools and 40 Girls Schools will be selected for the final round matches,  which is scheduled to take place in the 1st week of October in Colombo. 
N.S.B Dissanayake, General Secretary of the Sri-Lanka Schools Football Association, speaking at this press conference, thanked the Chairman of the IDM Campus, Manimaram Maheswaran, Managing Director,  Amandi Kulasinghe, and the officials of the Institute with a token of appreciation at a time of need to boost the development of Soccer in the Country, as this youngsters could showcase their hidden talents. 
IDM Campus which was established in 1974, came forward to sponsor this tournament,  with the intention of their 50th anniversary,  which falls next year. This will also give an opportunity to these youngsters to speak to them about their future education path, where IDM Campus, could guide these youngsters, with experience gained in this field of higher education, to become professional people, with the challenges faced.
Caption
Amandi Kulasinghe, Managing Director of IDM Campus, handing over the Trophy to the President of the Sri-Lanka Schools Football Association,  U.S.A. Bandara Leelarathna at the media conference, with officials from the  IDM Campus and the Sri-Lanka Schools Football Association looking on.
(Visited 199 times, 1 visits today)
You Might Be Interested In