Home

Minor hamstring injury forces Yupun to miss Florence Diamond League meet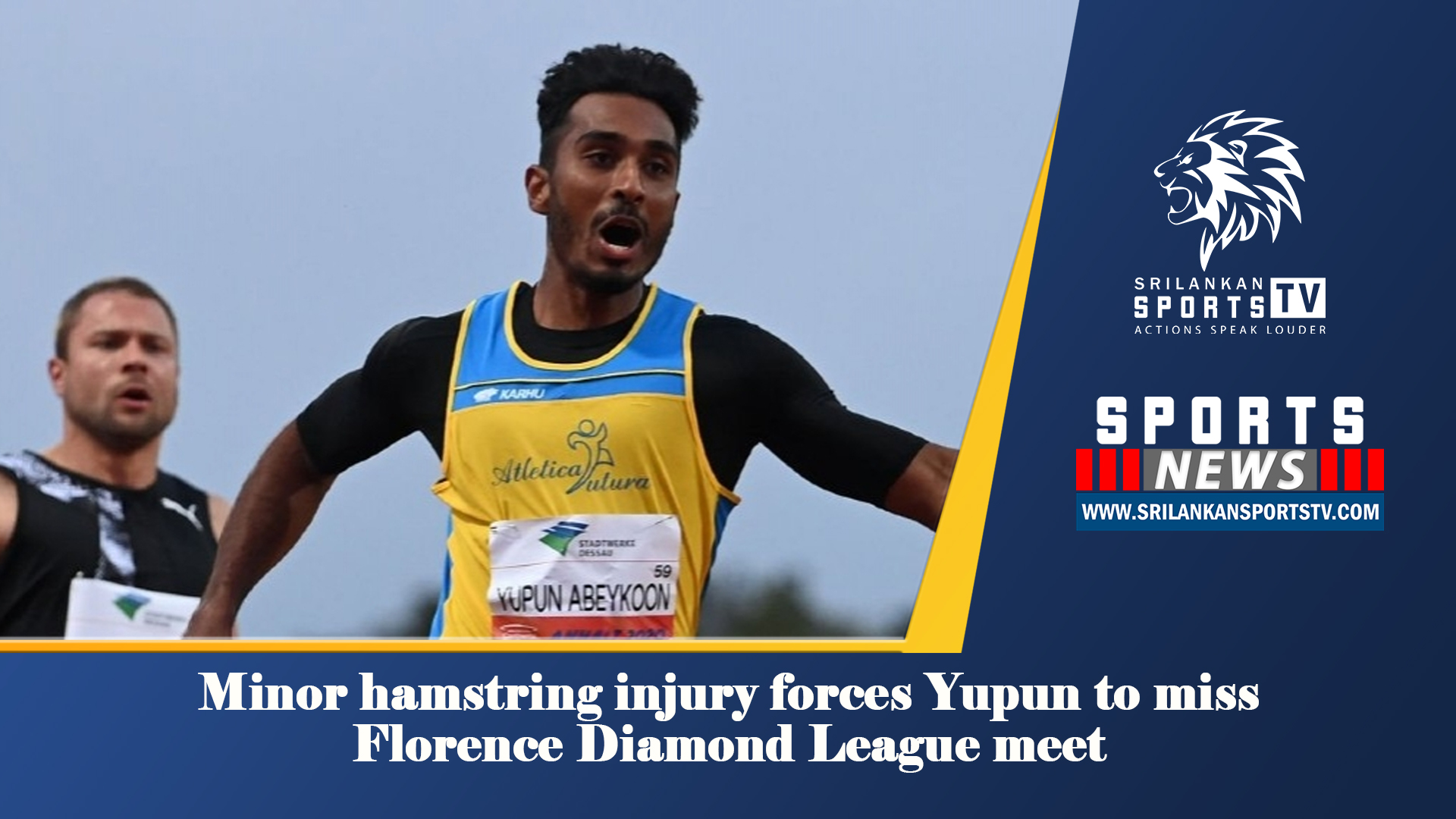 Minor hamstring injury forces Yupun to miss Florence Diamond League meet
A minor hamstring injury has forced Sri Lankan sprinting sensation Yupun Abeykoon to miss the opportunity to compete in the Florence Diamond League to be held on Friday (2).
Abeykoon picked up the injury towards the end of the 100m finals at the Savona International meet last week, and has been advised by his medical team to rest for the next few weeks.
"After the MRI test which I took after my race in Savona, it is unfortunate that I have to inform you all that due to a minor hamstring injury I have to stay away from competitions for a few
weeks due to medical advice given by experts" Yupun said in a media release.
"I have already started my Rehab process with my Physio, doctors, and the rest of the staff, and I am looking forward to coming back
stronger than I was in the upcoming competitions", it further added.
"Thank you all for your patience, prayers, blessings, and wishes towards me. | will be keeping my social media updated about my Rehab process and my condition. Therefore, | appreciate you all being patient, respecting my privacy and understanding the nature of
sports", the release added.
Abeykoon is the 1st and only Sri Lankan athlete to have featured in the Diamond League, having first done so in 2021 and since featured in 5 races, including 2 Zurich Diamond Leagues.
Considered the fastest man in south Asia 28-year-old Sri Lankan Olympic sprinter Yupun Abeykoon clocked a time of 9.96 seconds at the Resisprint international meet in Switzerland to become the first man from the region to break the 10-second barrier.
The achievement also so the Olympian became the first South Asian athlete to finish a 100-meter sprint in under 10 seconds.
(Visited 18 times, 1 visits today)
You Might Be Interested In