Home

Kyrgyzstan, Sri Lanka to fight it out for 5th place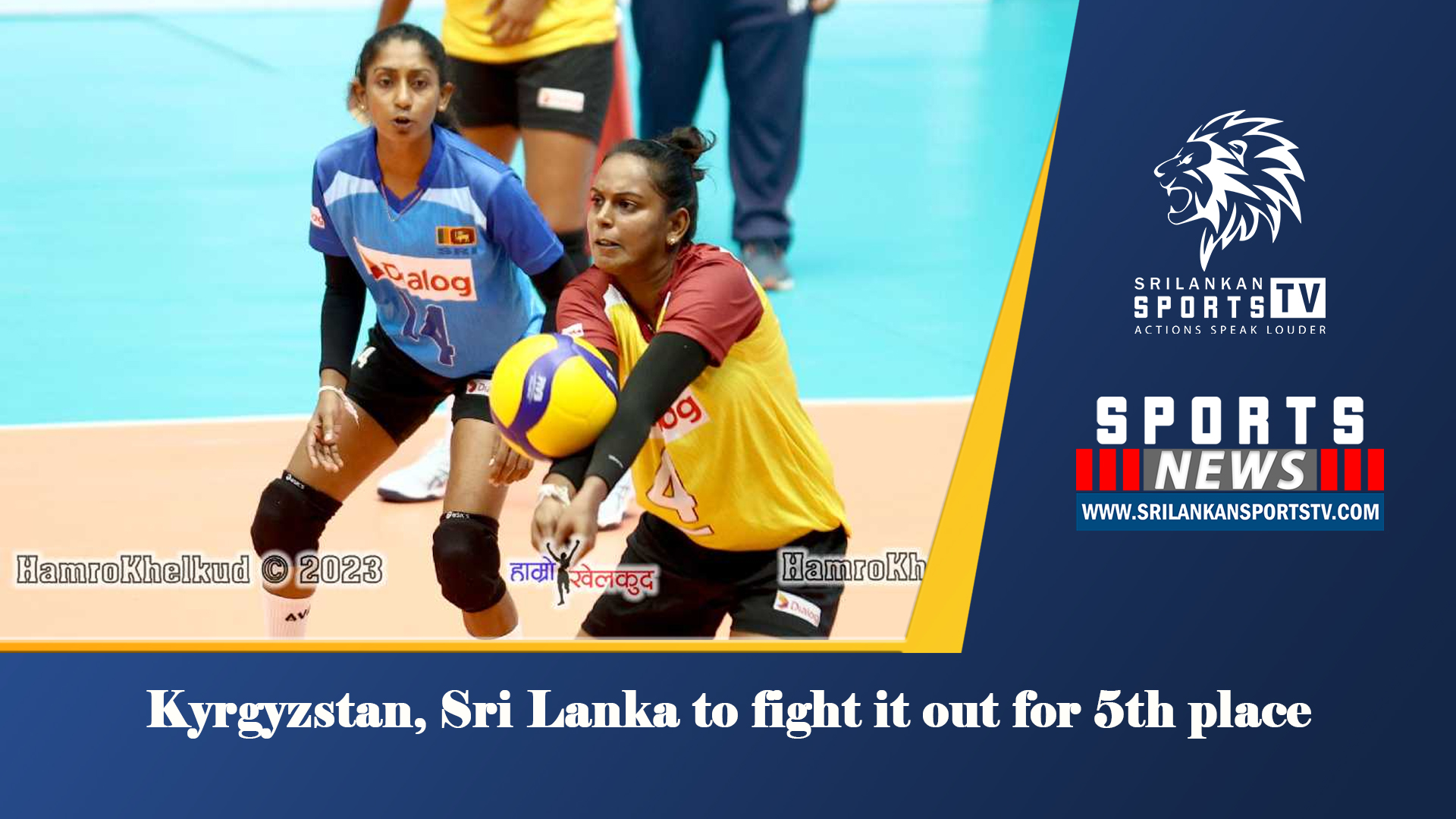 Kyrgyzstan, Sri Lanka to fight it out for 5th place
CAVA Women's Volleyball Challenge Cup
Kyrgyzstan powered past Maldives in straight sets and Sri Lanka beat Bangladesh in lopsided affairs in the classification round for 5th-8th places in the Central Asian Volleyball Association (CAVA) Women's Volleyball Challenge Cup at NSC Covered Hall in Kathmandu, Nepal on Thursday.
Sri Lanka, who won their first game in the tournament by beating Maldives 3-0 in straight sets in the group stage, breezed past Bangladesh 25-16, 25-15, 25-7 on Thursday.
Thilini, who led Sri Lanka with 14 points in their previous match against Maldives, remained the top scorer of the team contributing 13 points. None of the Bangladeshi players scored double digits, with Sabina the highest with 5 points.
In the other match, Kyrgyzstan had already claimed their first victory in the one-week tournament following their comfortable straight-set win against Bangladesh on Wednesday and completed their campaign in the pool round-robin preliminaries as the third place in Pool A.
Contesting their 5th-8th playoff encounter against Pool B fourth-place Maldives on Thursday, Kyrgyzstan relied on powerful attacks from Kumarbekova, who top-scored with 11 points for the team in their previous match against Bangladesh.
Despite a strong challenge from the Maldivians, Kumarbekova joined forces with Kadyrova, Alizhan Kyzy, Rasulbek Kyzy and Mamatzhan Kyzy to help Kyrgyzstan pull off an impressive straight-sets 25-20, 25-20, 25-15 victory.
Kumarbekova remained a major force on the team and scored 11 points. Kadyrova added 9 points, as Alizhan Kyzy, Rasulbek Kyzy and Mamatzhan Kyzy kept good company to score 8 points apiece for the winning side. Hawwa led the Maldives with 10 points.
Following their comfortable victories on Thursday, Kyrgyzstan and Sri Lanka will next battle it out for 5th place, while Maldives and Bangladesh (both winless) will contest the 7th-8th playoff clash.
(Visited 33 times, 1 visits today)
You Might Be Interested In