Home

Sri Lanka Rugby resumed practices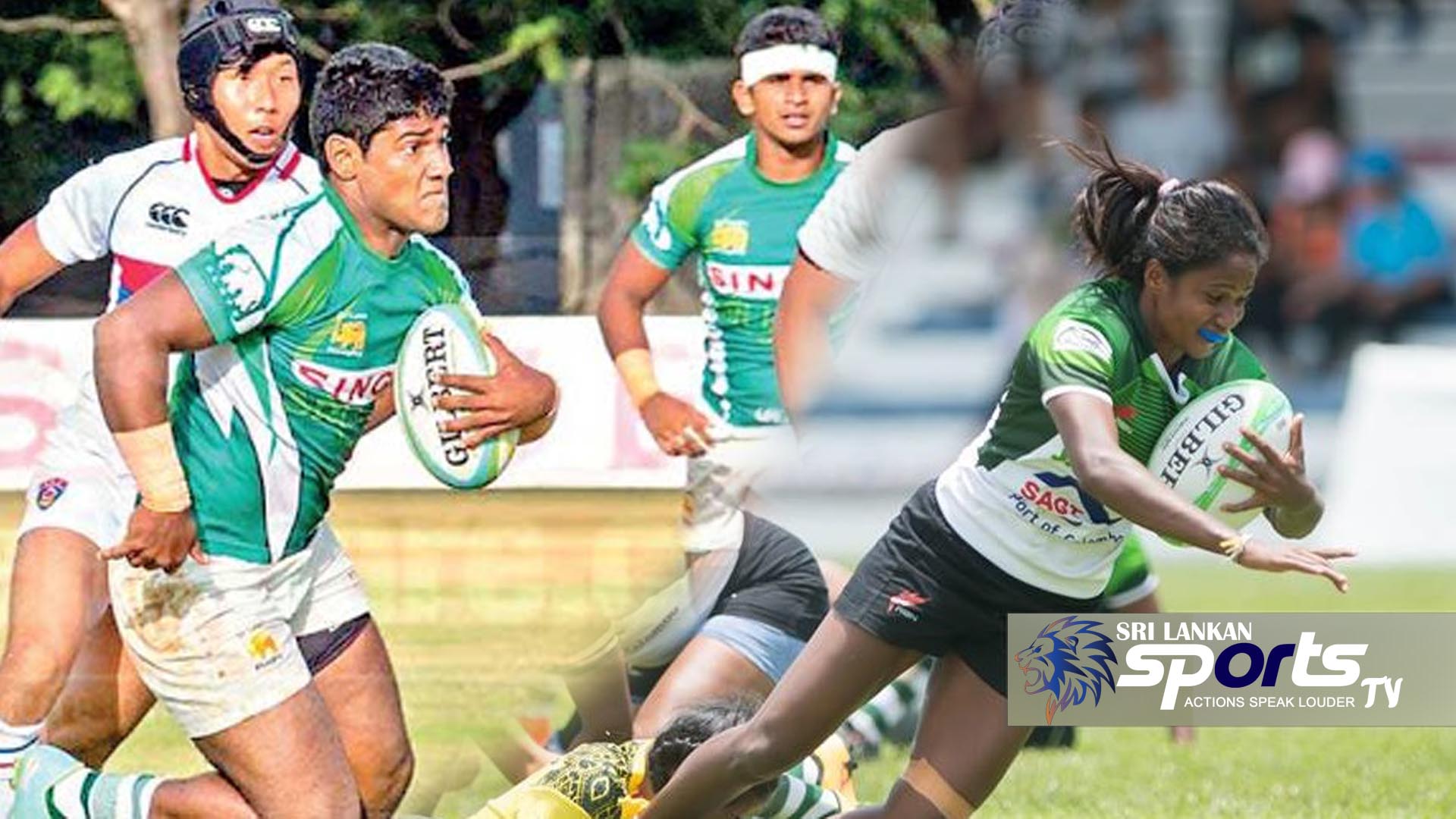 Sri Lanka Rugby resumed practices
After the control of the prevailing situation, Sri Lanka Rugby has resumed its practice for both men and women categories.
The men's pool was selected into two segments like 15's and 7's and the player was unable to practice for more than 75 days due to the Covid-19 outbreak.
The Men's 15 pool includes of following players;
Kandy SC: Charles Praveen, Lasitha Aththanagoda, Yakoob Ali, Damith Dissanayake, Mohamed Shabeer, Jesan Dissanayaka, Tharindu Chathuranga, Buwanaka Udangamuwa, Roshan Weerarathna, Nigel Ratwatte, Tharinda Ratwatte, Buddima Piyarathana, Kavindu Perera, Dansha Dayan and Shehan Pathiranan.
Havelock SC: Charana Chamikara, Azmeer Fajudeen, Umesh Madushan, Shawket Lahir, Dayan Sabar, Vimukthi Rahul, Theekshana Dissanayaka and Faiza Abdulla.
Police SC: Danushka Edirisooriya, Lahiru Pavithra, Rasith Silva, Mohan Wimalarathne, Udara Sooriyapperuma, Wageesha Weerasinghe, Iroshan Silva and Sachith Silva.
CR & FC: Omalka Gunarathne, Rahula De Silva, Kalindu Nandila, Dinuk Amarasinghe, Reeza Rafaideen, Janidu Dilshan, Mursheed Zubair and Kavin Dixon.
Army SC: Danuka Wijethilake, Sudaraka Dikkumbura, Chameera Silva, Chamoth Fernando and Ashan Bandara.
Navy SC: Adeesha Weerathunga and Chathura Senavirathne
CH & FC: Jason Melder and Samuel Maduwantha
Air Force SC: Imesh Appnso
The Men's 7 pool includes of following players;
Air Force SC: Ravindu Hettiarachchi
Police SC: Iroshan Silva and Sachith Silva
Army SC: Sudharaka Dikkumbure
CH & FC: Sudam Sooriyaarachchi, Warren Weerakoon, Thuwan Wazeem and Hinusha Sampath
Havelock SC: Raveen Fernando and Kavinda Keshan
Navy SC: Adeesha Weerathunga and Chathura Senavirathne,
Kandy SC: Buddima Piyarathna, Dansha Dayan, Jesan Dissanayaka, Kavindu Perera, Srinath Sooriyabandara and Tharinda Ratwattwe
CR & FC: Dinuk Amerasinghe, Gamunu Chethiya, Janidu Dilshan, Kavin Dixon, Reeza Raffaideen, Omalka Gunaratne, Thulaib Hassen, Zuabir Doray and Kalindu Nandila
Wesley Collage: Samuel Ogbebor
Women's Pool comprises the following players:
Army SC: Nimesha Sudarshani, Ayesha Perera, Charani Theekshana, Dilini Kanchana, Dulani PalleKondage, Shanika Dilani and Umayangana Thathsarani.
Navy SC: Dasuni De Silva, Gayani Geethika, Sanjeewani Wijeethilaka, Nipuni Warshavithan, Randika Kumudumali, Samantha Jayamali and Kumari Dilrukshi.
Air Force SC: Sanjeewani Perera, Jeewanthi Gunarathna and Anushika Thushari
CR & FC: Kanchana Kumary and Anusha Aththanayaka
Schools: Hekashini Krishnakumar, Chamodya Madumali, Kavisha Perera and Madusha
(Visited 148 times, 1 visits today)
You Might Be Interested In