Home

Muthukumar Nirosh of Hindu National School,  Matale pockets second place in the Boxing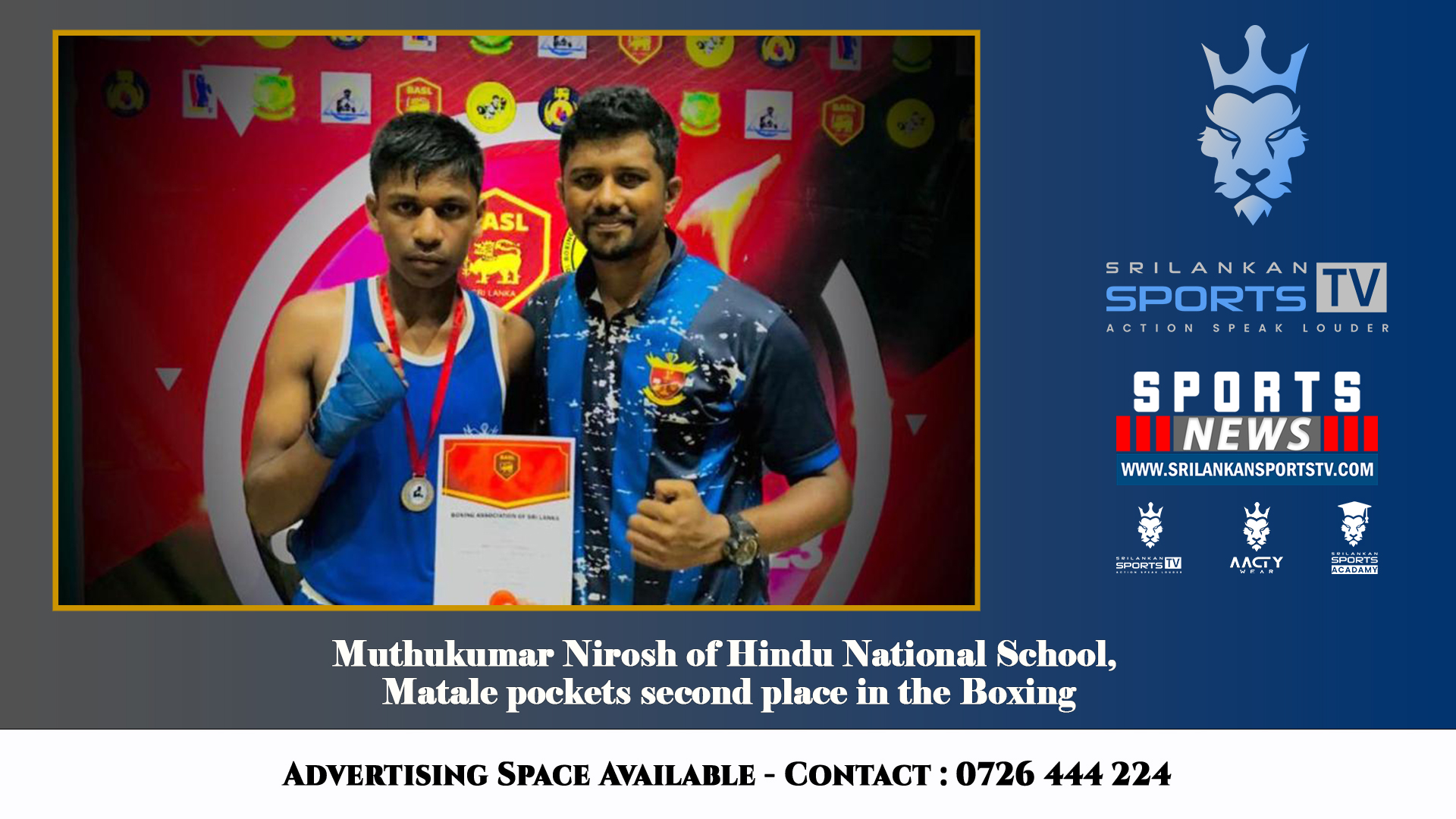 Muthukumar Nirosh of Hindu National School,  Matale pockets second place in the Boxing
M.H.Yakeem
Muthukumar Nirosh of Hindu National School, Matale created a unique feat in boxing by pocketing the 2nd place in the boys, weight 63 – 66 kg category, conducted by the Schools Boxing Association of Sri-Lanka, held at Sivali Central College, Boxing arena, Ratnapura recently. 
This is the first time in the history of boxing at Hindu National School, that Matale, a lad has brought fame and honor by pocketing this achievement,  which will go into the record books of the College, as the first boxer and his Coach, M.M. Fazan Mohamed will be proud of Muthukumar Nirosh, who has showcased his boxing talents at this tournament. 
Principal, M. Ganeshamoorthy and Vice Principal, Indrawansa Herath, the duo have got this lesser known School, into a highly recognized School, among other reputed Sports Schools in the district of Matale, Central Province, and in the all Island, where they have excelled in Hockey, Athletics, Cricket, and now in Boxing. 
Caption
Hindu National School,  Matale boxer Muthukumar Nirosh with Coach M.M. Fazan Mohamed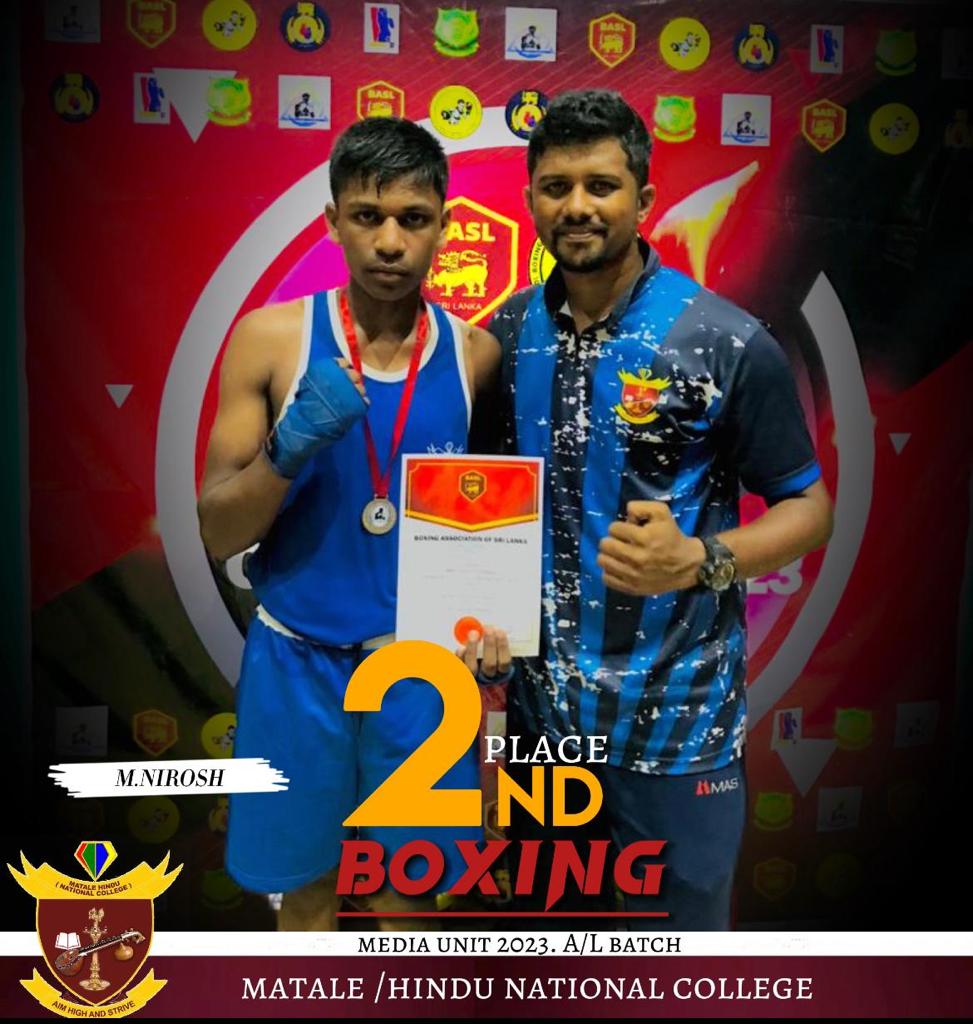 (Visited 19 times, 1 visits today)
You Might Be Interested In